Een tijdje geleden werd ik geïnspireerd door een kattenquilt (eigenlijk kattenpatchwork) van KATE
Some time ago I got inspired by a catquilt (better a catpatchwork) by KATE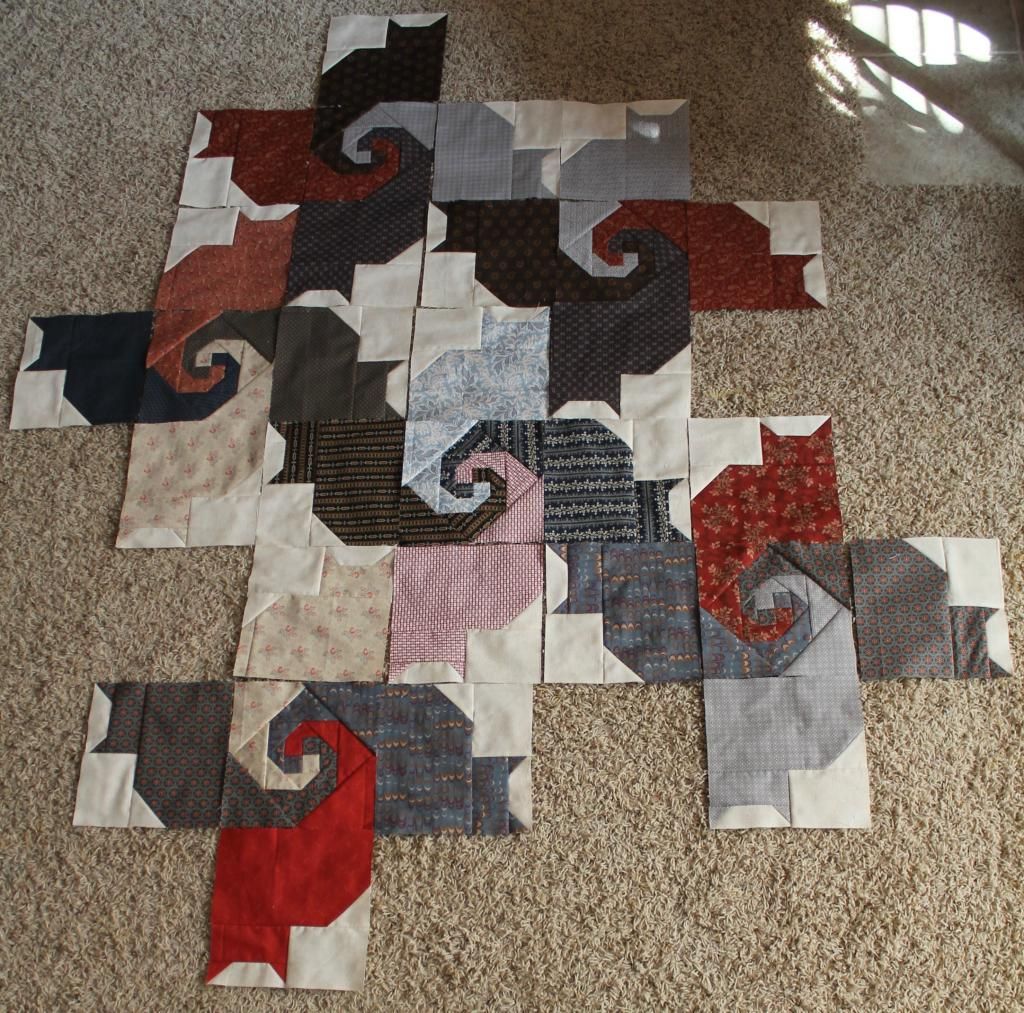 Hier een foto van haar blokken totnutoe. De grap is vooral de in elkaar gedraaide staarten.
Here a photo of her blocks till now. Special are the blocks with the rotating tails.
Vier katten met hun staarten vormen een +. Ik heb ontdekt dat als je vijf stoffen gebruikt (één voor de achtergrond), je in een quilt nooit dezelfde kleur kat tegen elkaar krijgt. Je moet de + + steeds dezelfde kant op leggen. In het midden van de + zijn staarten.
Four cats and their tails form a +. I discovered that by using five different kinds of cloth (one for the background) you can avoid that the same coloured cats meet. You have to place the + + put in the same direction
.
In the middle of + are tails.
Detail van mijn ontwerppapiertje.
Detail of my designpaper.
Hier krijg ik een kick van: door consequent te zijn krijg je een mooi ontwerp en weet je gelijk hoeveel stof je nodig hebt.
This is what I like: by being consistent in the design it improves and you know how much cloth you need.
De groene stof is voor de achtergrond. De rode en de blauwe stof is voor de katten.
The green cloth is for the background. The red and blue cloth is for the cats.
Ik ben begonnen met het naaien van de staarten.
I started with sewing the tails.